End time tracts
---
This gospel of the kingdom shall be preached in the whole world as a testimony
to all the nations, and then the end will come. Matthew 24:14
THE GOSPEL OF THE
KINGDOM OF GOD
Is available for download now!
The actual size of our tracts is 330 x 210mm.
If you need end time tracts, please email us at tracts@jesusministries.org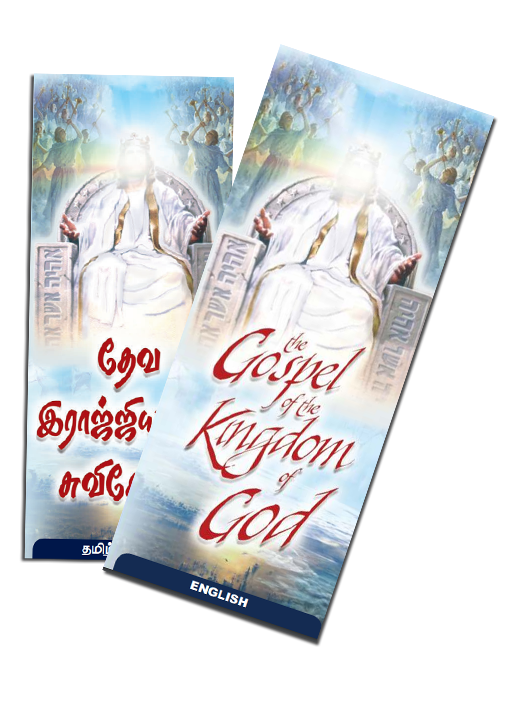 To obtain a free copy of the Braille Tract in English or Tamil, kindly contact any Jesus Ministries office near you or email us at tracts@jesusministries.org.
Embed this banner in your website or blog.

To embed a banner, just copy the code from the "Embed Code" box and paste it into your website or blog to embed it.
Embed Code